10 Apr 2019, 11:52
New! Compare lifts and save products in bookmarks
Compare and save car lifts in watch lists on nussbaumlifts.com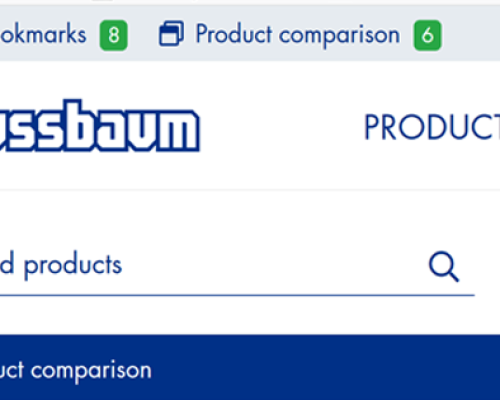 How does the product comparison on nussbaumlifts.com work?
You can now compare up to 8 car lifts on our new website. Add a product either through the product page or in the product overview by clicking on the grey "Compare" button. The product is automatically added to the product comparison. You can always access the selected products via the "Product comparison" link in the top left corner. You can display up to 3 products at the same time (2 on the mobile website).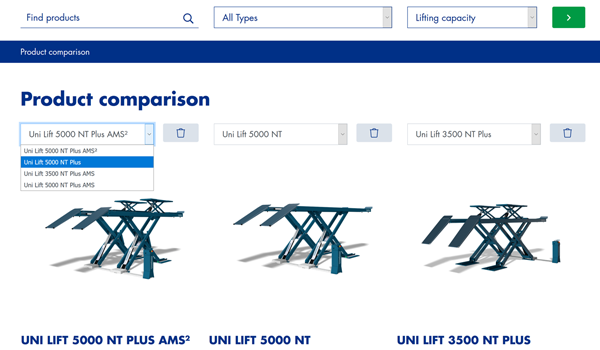 To compare products that are not visible in the current view, simply select the desired product from the drop-down list displayed above the visible products. The displayed product is automatically replaced by the one you selected.
To remove a product from the product comparison, click the "trash" icon in the top right corner of the product.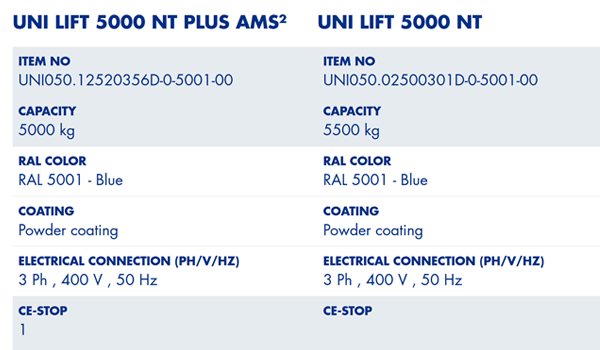 TIP: In the product comparison, the differences between the displayed products are highlighted in grey. This allows you to compare the relevant technical details at a glance.
How do I save products? How do I create and manage my watch lists?
To add a lift, accessories or spare parts to a watch list, you must first log in to your customer account or create a new customer account if you do not have on nussbaumlifts.com.
After logging in, you can add a product to a watch list via the product page or the product overview by clicking on the grey "Watch" button. If this is your first watch list, create and name the list by typing a name. Then click "+" to confirm. If you want to add the product to an existing list, just click the star next to the name of the list.

You can manage your watch lists at any time by clicking on "watch list" on the top left of any page of the website.
You have comments, suggestions? Contact us via the website or send us an e-mail to [email protected].